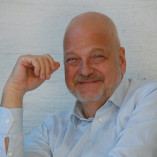 35+ years of operational and leading roles in International (Global) B2B Sales, Sales Management, Sales Development and Management of Sales units, mainly in the Telco and Data communication sector. In parallel Board of Director engagement and Advisory engagements. The Advisory engagements are mainly in the area of Internet of Things (IoT) and Sales & Marketing.
Certified Board Member.
I believe that companies that benefit most from my knowledge and experience is B2B companies that is in or on the start of a international expansion and or in a sales transformation with new goals, new business models etc.
Advisory experience