An experienced advisor can significantly speed up getting funded
Search for funding for a company from angel investors or venture capital companies is a process where experience significantly increases the probability of success. An advisor who has successfully applied for financing is able to bring significant help to the company based on his own experiences. Who to approach, how to approach and which pitch deck are all things where experience matters.
Boardio's global network makes it possible to search for expertise from any country. If, for example, your target market is Germany, you should also consider applying for financing in Germany. And since angel investors often look for interesting investment opportunities regardless of geography, it is also recommended to conduct the advisor search as widely as possible.
Examples of how an advisor can help:
- Preparing the company for applying for funding (pitch deck, documentation, processes, etc.)
- Developing a financial strategy
- Creating connections with potential funding sources (VC, family offices, angel investors)
- Support in funding negotiations
See some of our advisors with experience in funding and some successfull searches we have concluded in this field.
WE ONLY CHARGE IF YOU START TO WORK WITH THE ADVISOR WE FIND (€2900 / ADVISOR).
Leading companies and advisors use Boardio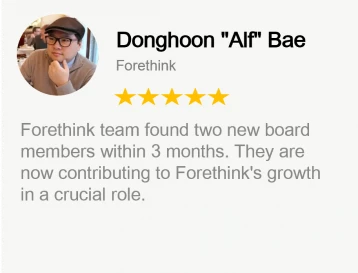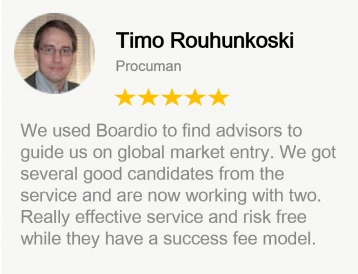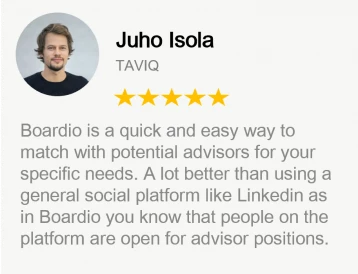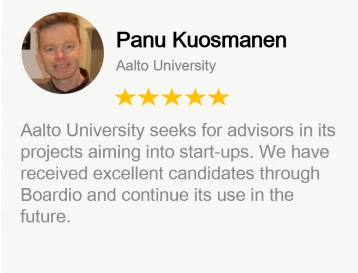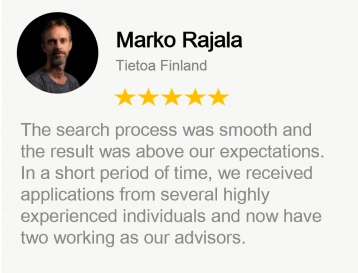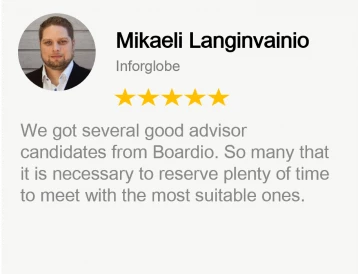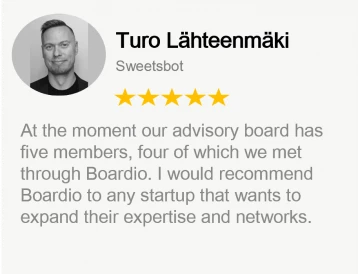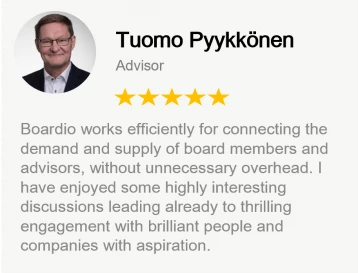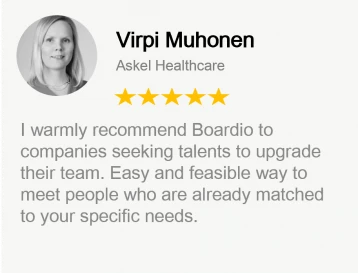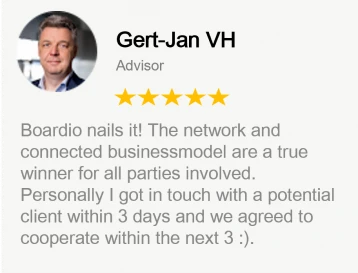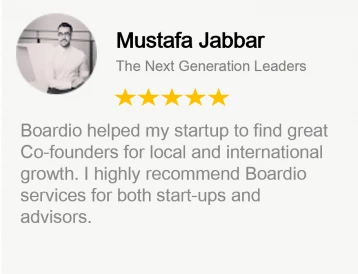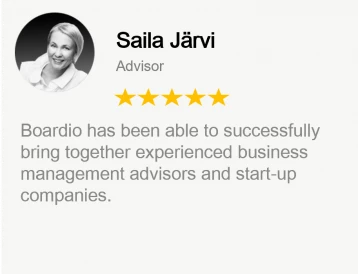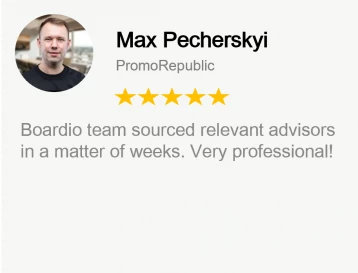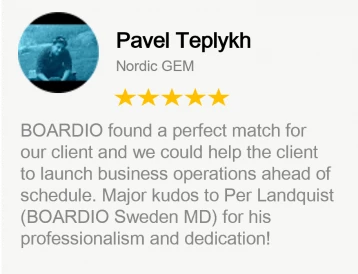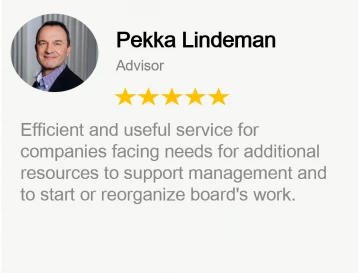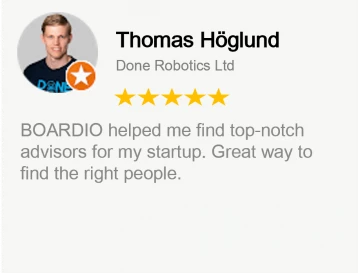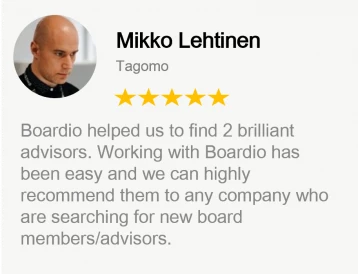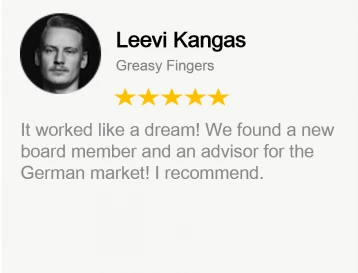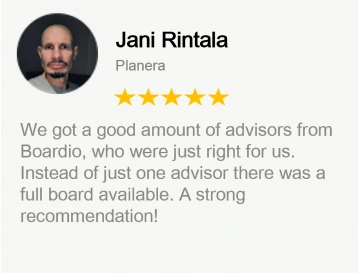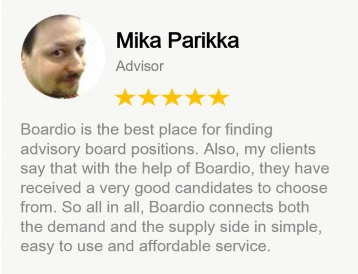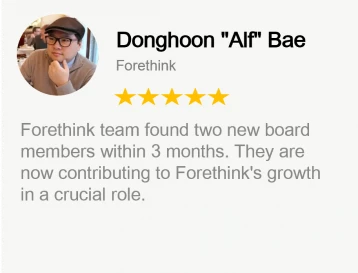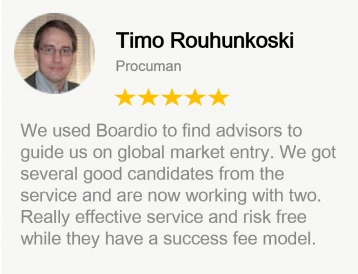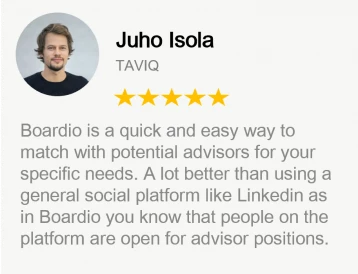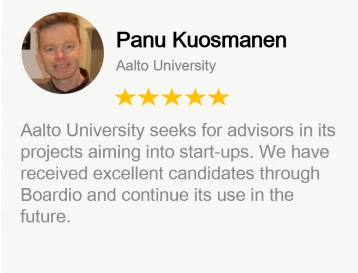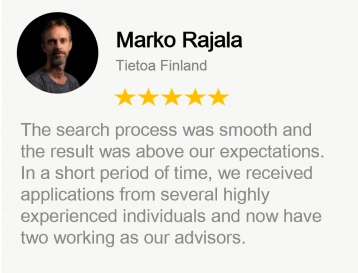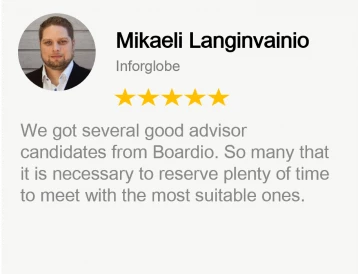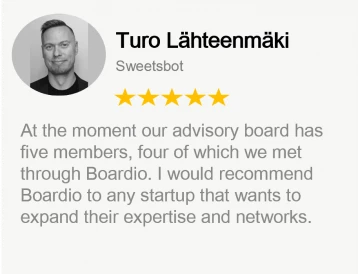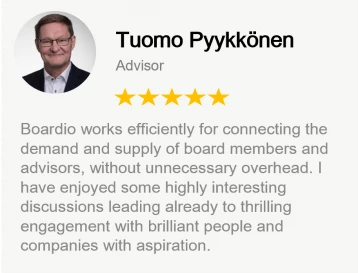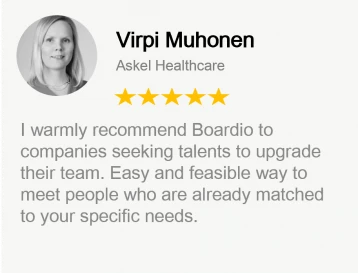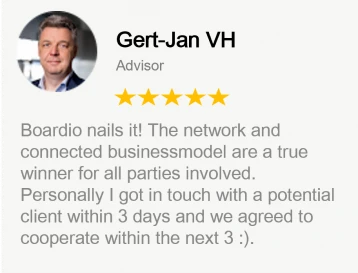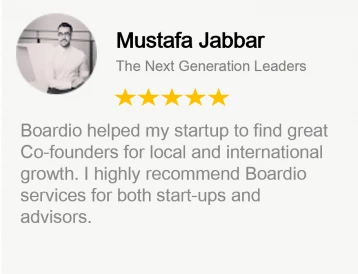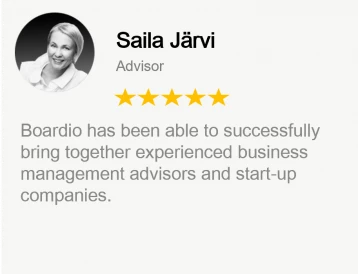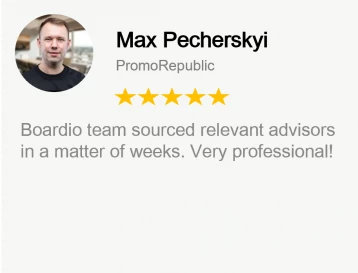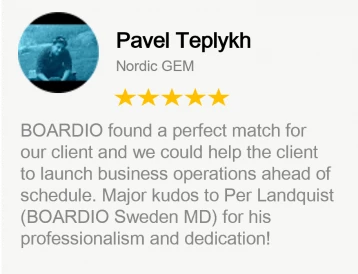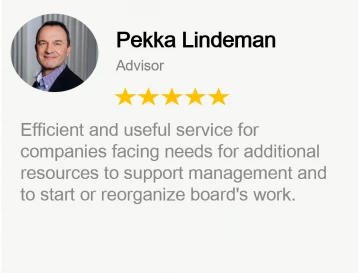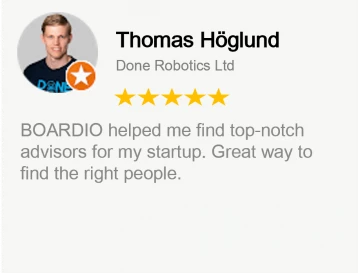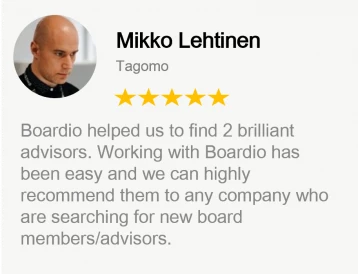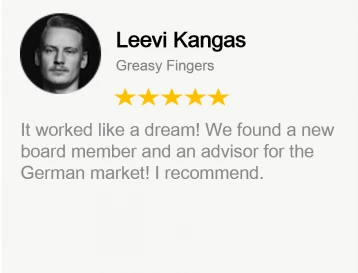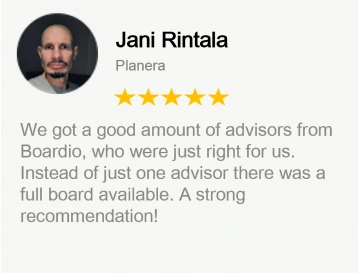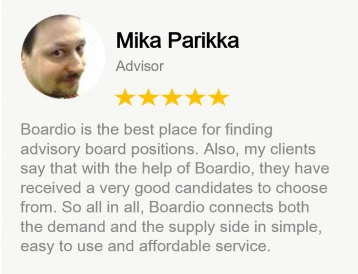 Advisors for global market entry
We at Tietoa Finland have strong growth ambitions and plans for global market entry. While our team does not have all the skills needed for this, we used Boardio to find advisors.

The search process was smooth and the result was above our expectations. In a short period of time, we received appli cations from several highly experienced individuals and now have two working as our advisors.
Tietoa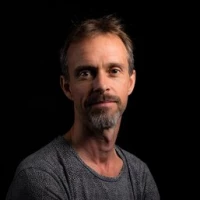 Marko Rajala
Advisors for growth challenges
Boardio started to search for an advisor to help us on the challenges of growth. We had a high level of standards and required, among other things, managerial experience in our industry. Boardio found a really good candidate with whom we are now working with.

I can highly recommend Boardio to any company that needs honest and experienced external views to support business growth.
Max Siivouspalvelut
Antti Halonen
Advisors for university ventures
Aalto University seeks for advisors in its projects aiming into start-ups. We have received excellent candidates through Boardio and continue its use in the future.

I would absolutely recommend Boardio also to others. As an electronic tool it is a good complement for the innovation and entrepreneurial ecosystem.
Aalto University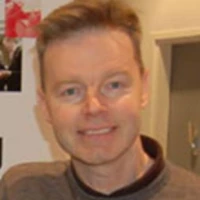 Panu Kuosmanen
Experience and knowledge sharing
We have established a relationship with a new advisor through Boardio that could potentially be our partner in Finland. This advisor shares our vision and has more experience than us, we see that this can go well.

I think Boardio is a good way to seek advisors who complement skills you want to grow your business and expertise.
Asteria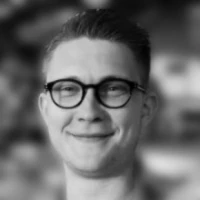 Anders Nordkvist