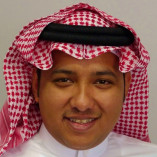 An Independent Advisor lately served as a Supply Chain Management Advisor at King Abdullah University Hospital in Riyadh, earlier served as an Executive Advisor to Chief Executive Officer at National Unified Procurement Company %22Public Investment Fund subsidiary%22, previously served as an Advisor to His Excellency Assistant Minister of Finance at Ministry of Finance, Saudi Arabia, formerly the Director, Projects and Communication within Diaverum team in Saudi Arabia, involved intensively on corporate shared services local setup and initial management as Human Resources, Operations and Information Technology functions but more than 18 years ago started my career with BAE Systems as Supply Chain Officer based in Riyadh, from there, moved into Healthcare industry with Arabian Health Care Company " an Olayan Group subsidiary" as Head of Supply Chain and Logistics. In 2008 I have joined INMA, a packaging materials manufacturer, as Head of Operations and Technology based in Jubail Industrial City, before becoming the first member of Saudi team of Diaverum Arabia in November 2010.
With a Supply Chain Management and Mass Communication background "King AbdulAziz University B.A. Degree", attended various executive education developments in different business schools which recently includes The Wharton School at University of Pennsylvania "accounting and finance".
Extensive experience in supply chain, Communication, project and general management and Executive Advisory, in both public and private sectors, with a strong leadership capacity leading multinationals small and large team, confident in managing business processes achieving a well-defined collaboration and integration internally and externally. Successfully dealing with various stakeholders, utilising exceptional communication and negotiation abilities. Competent in managing change, building teams, introducing new line of business, leading external partners and allies, potentially towards healthy Public–Private Partnership PPP business setup.
Location

Saudi Arabia

Industry

Management Consulting

Languages

Arabic, English